Welcome to Montezuma Church of the Brethren!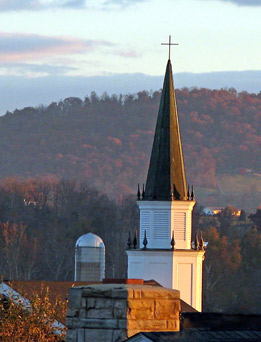 At Montezuma Church of the Brethren, we value the type of community life that is found in places where people know one another well and are familiar with country ways. Yet we have experienced many changes in our more than 125 years and we expect more changes in the future. Because of our faith in Christ, we believe that the waters of baptism are more profound than other types of kinship.
Our regular Sunday schedule is:
♦ Worship 9:30 a.m. ♦ Sunday School 10:40 a.m.
---
---
Our physical address is: 4937 Ottobine Rd., Dayton, VA 22821
Our main phone number is: (540) 879-2246
Send email to us below: